Welcome to Christian Democratic International Center.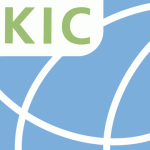 KIC is a party affiliated organization involved in democracy assistance projects around the world. We have projects in three continents, in countries such as Ukraine, Belarus, Cuba and Uganda.
The goal of our work is to contribute to democracy and development in the countries we work in. We do this by supporting these countries in building a multi-party system and by supporting other Christian Democratic parties. In countries with repressive regimes we support democracy movements that strive for a democratic multi party system. 
Freedom of speech and entitlement to one's own opinions are rights that citizens in democratic countries take for granted. Over the last twenty years, we have seen a number of nations make a transition to democracy, but there are still a lot of places around the world where political and civil rights are violated by the ruling regime. Through cooperation with local democratic forces, KIC strives to change this. The vision that guides our cooperation is a democratic and peaceful world, founded on human rights and good governance.
The overall goal for Swedish development cooperation is to contribute to making it possible for poor people to improve their living conditions. KIC holds the notion that democratic governments are more prone to practice good governance and fulfilling the desires of the citizens. KIC believes that for a country to be able to make a transition to democracy, it is essential to have a well-functioning party system, but also that politically active citizens embrace democratic values.
Thematically, KIC prioritizes youth and female participation as well as strengthening internal democracy procedures in political parties. In new democracies, KIC cooperation tends to have a multi-party approach.
Guided by the initiatives and ideas of our local partners across the globe, we are consistently cooperating for a more democratic world and the freedom of its citizens.
Money in politics
KIC has started a series of conversations across the three PYPA program countries with the theme "Money in politics- What does it mean for youth participation?". This journey started in Kenya in November 2018 with the PYPA alumni. More info.